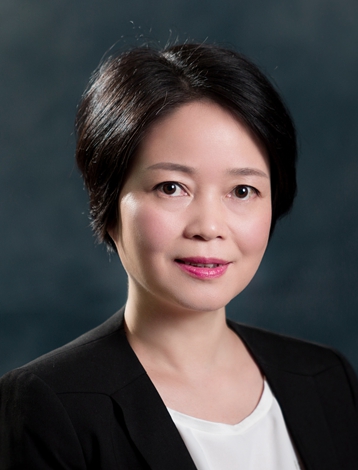 Tel: +86-571-87901830
Fax: +86-571-87901819
Email: yuwenyan@tclawfirm.com
Office: Hangzhou
Wenyan YuPartner
Ms. Yu specializes in cross-border investments, securities offerings and listings, domestic M&A and restructuring, private equity investments and funds.
Ms. Yu has extensive experience in foreign-related legal matters, including cross-border investments and dispute resolution in relation to cross-border investments. Ms. Yu has worked on a number of well-known foreign investment projects in China,involving GE, Royal Dutch /Shell Group of Companies, Sanofi (France), Smith(UK), KONE(Finland),Hong Kong airport. She has handled a number of overseas investment projects in USA, Germany, France, Italy, Australia, Brunei, India, Indonesia, Chile, such as Hengyi Petrochemical's large-scale petrochemical project in Brunei, the acquisition of EMERALD specialty chemicals business by Longsheng Group in USA and the acquisition of MEGEX in Italy by Zhongya Machinery.
Ms. Yu also has extensive experience in securities issuance and listing, domestic M&A and restructuring, including initial public offering and listing, major asset reorganization of listed companies, acquisition of listed companies, private offering of listed companies, equity incentive of listed companies, corporate bond issuance and many other types of corporate securities projects. Ms. Yu also acts as permanent legal adviser to a number of listed companies and private equity funds. Ms. Yu also assists clients in raising funds through the issuance of corporate bonds and various financing instruments in the interbank market, and also involved in the establishment of offshore USD funds. She also Representd Wahaha against DA-NONE on a number of multi-jurisdictional disputes, inter alia, eight international arbitration cases in Stockholm, Sweden concerning joint venture disputes.
Ms. Yu was selected in the Ministry of Justice National Talent Pool of 1,000 Foreign-related Lawyers (in the area of cross-border investment, finance and securities) in 2019.
Ms. Yu's working language is Mandarin Chinese and English.
Education background
Master of Economic Law, ZHEJIANG UNIVERSITY, China
International Trade and International Investment Law, INTERNATIONAL LAW INSTITUTE, Washington D.C., USA
Social actives
Council Member of Hangzhou Bar Association;
Vice Director of Corporate & Securities Committee of Hangzhou Bar Association (2009-2015);
Vice Director of Specialized Committee for Foreign Related & Maritime Commerce and Dispute of Zhejiang Provincial Bar Association (2016-present);
Main awards
Hangzhou Xiaoshan International Airport Joint Venture Project awarded as top 10 projects on facilitating the construction of a socialist harmonious society by Hangzhou Lawyers Association.
The trademark transfer case of Hangzhou Wahaha Group was voted as the most significant case of the year of 2007 by Hangzhou Lawyers Association.
Awarded as one of the Outstanding Women Attorney in Hangzhou (first awarded) in the year of 2009.
Legal Counsel of The 19th Asian Games Hangzhou 2022 Organizing Committee
Academic Publications
Wenyan Yu. (2012). 跨境人民币直接投资案例解析(Cross-border RMB Direct Investment Case Study). 中国律师, 000(009), 70-72.
Wenyan Yu. (2013). 美国独立董事的独立性要求(Independence requirements for independent directors in the US). 中国律师, 000(006), 88-90

More