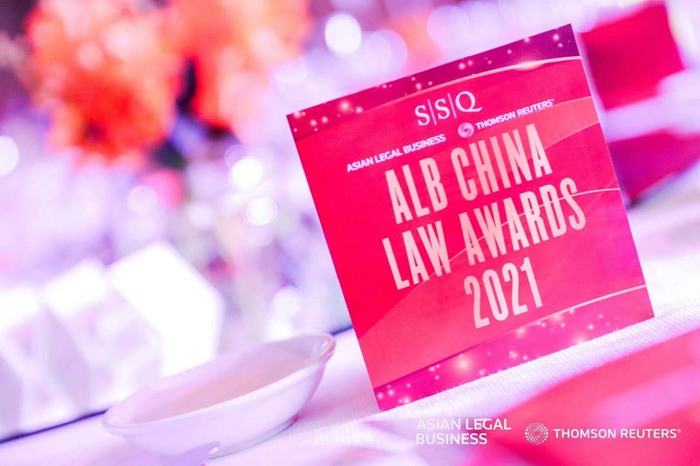 On 20 May 2021, the 18th Annual SSQ2021 ALB China Law Awards Celebration was held in Beijing. EAST & CENTRAL CHINA LAW FIRM OF THE YEAR Award was once again won by T&C in 47 categories, with over 200 law firms and corporate legal teams competing for the award. This is the sixth consecutive time that T&C has won the award and the twelfth time that the firm has won the ALB China Law Firm of the Year award.
Ms. Xie Jingting, ALB representative and Director of Thomson Reuters, said in her speech that this year's China Law Awards remembered an extraordinary period in China's society, economy and even in the life of every individual. Just as China became the only major economy in the world to achieve positive GDP growth in the past year, Chinese lawmakers have delivered a year full of glory.
Mr. Wang Lixin, Partner of the T&C law firm, said in the speech at the award ceremony that the increase in the number of ALB China awards and participating firms year after year means that the domestic legal services market segment is growing and that law firms are becoming more capable and dynamic. The establishment and selection of the awards is not only a full recognition of the achievements of the law firms, but also an encouragement for the continuous expansion of the legal services, and we are willing to witness the development of Chinese lawyers together with ALB.